SAP6
Pump Action Shotgun
12-Gauge 2-3/4" & 3"



The Revolution in Shotgun Design
The development of the SAP6 shotgun sought to overcome many of the shortfalls of the common and dated shotgun design. The use of a detachable magazine allows for a shorter barrel without the sacrifice of magazine capacity. The shorter length results in a shotgun that is lighter, more compact and faster for CQB, action shooting and hunting scenarios. The detachable magazine also allows for easy and rapid reloading over conventional tube type systems. Magazine seating is straight insertion style, allowing for smooth and simplistic reloads.
The full length picatinny rail permits the user to tailor their shotgun towards their specific needs/mission requirements with a wide variety of picatinny accessories. The telescoping stock features multiple positions, permitting comfortable use by all.
Reliability has always been a concern with detachable magazine shotguns, which is why the SAP6 has gone under an extensive testing and development process. Pump action operating system allows for the widest selection of ammunition types (ie low power and less than lethal) without compromise in reliability. We back our SAP6 shotguns with a 5 year warranty.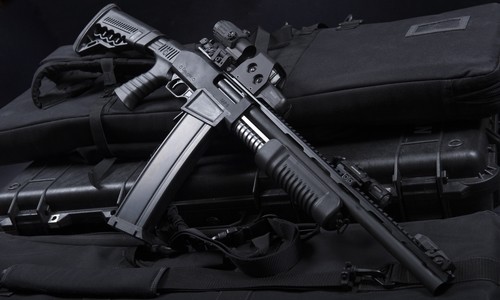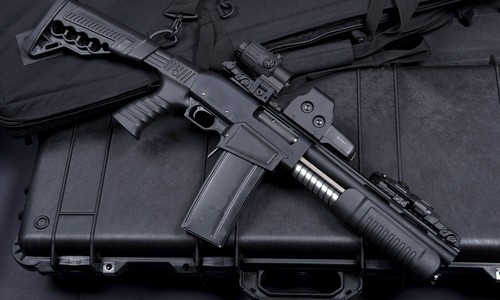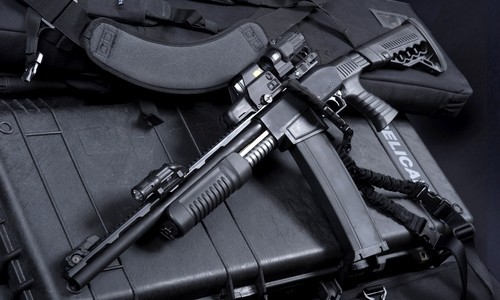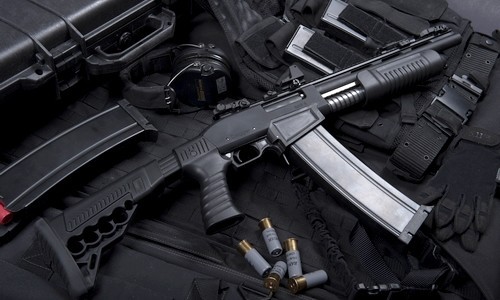 Detachable magazine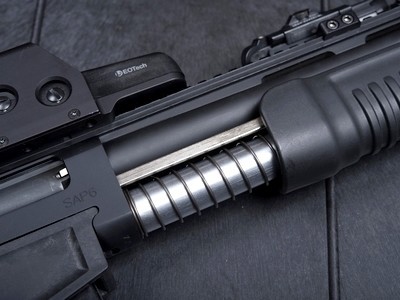 Spring assist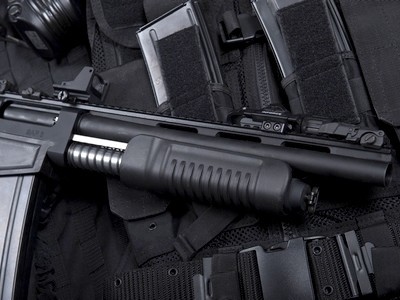 Full length picatinny rail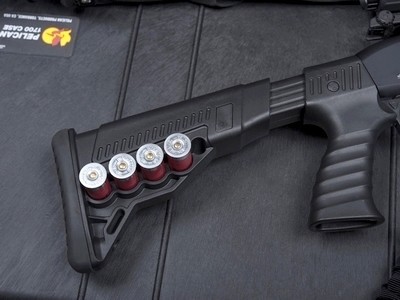 Telescoping stock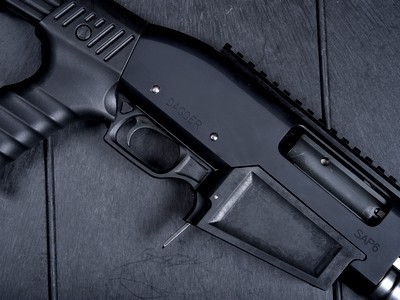 Ambidextrous design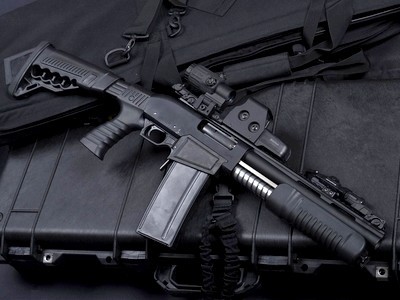 Lightweight, starting at just 4.5lbs
Configurations
The SAP6 is highly modular and can be configured in a multitude of different configurations to fulfill user preferences and/or mission requirements. Available with 6 and 11 round magazines, 11.4", 14" and 18" barrel lengths and two types of pump handles for a total of 24 different configurations.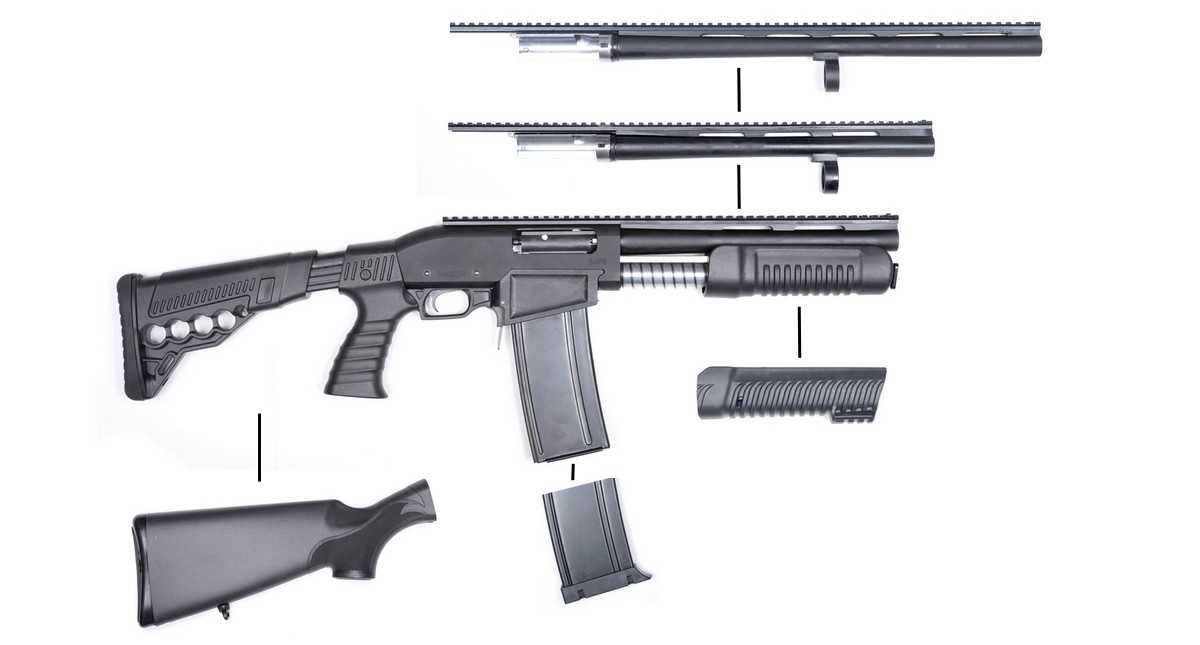 Barrel Length
290mm/11.4"
356mm/14"
457mm/18"
Magazine Capacity
6+1/11+1
6+1/11+1
6+1/11+1
Choke
Cylinder, fixed
Interchangeable
Interchangeable
Weight
2041g/4.5lbs
2101g/4.63lbs
2161/4.76lbs
Length, Min. 
740mm/29.1"
806mm/31.7"
907mm/35.7"
Length, Max.
835mm/32.9"
901mm/35.5"
1001mm/39.4"